Greetings!
The purpose why an adult student studies English is simple, which is to raise his/her competitiveness in the era of globalization by improving their communication ability in English and to get a better job by getting high scores in internationally authorized English tests, such as TOEIC. To satisfy this desire, lots of English academies in western countries as well as in Philippines have established and contributed to the improvement of the English abilities of the adult students from non-English speaking countries with their systematic educational systems.
However, for junior students who can study English in a school or private academy only, it is the fact that it is not easy for them to find suitable educational environment to quench their thirst toward studying English.
The purpose of studying English for junior students is different and more various than adults' such as managing their school grades, getting the targeted scores from TOEFL, IELTS, SAT, ACT for their study abroad, applying to their desired universities, or catching up with a lecture in English in universities.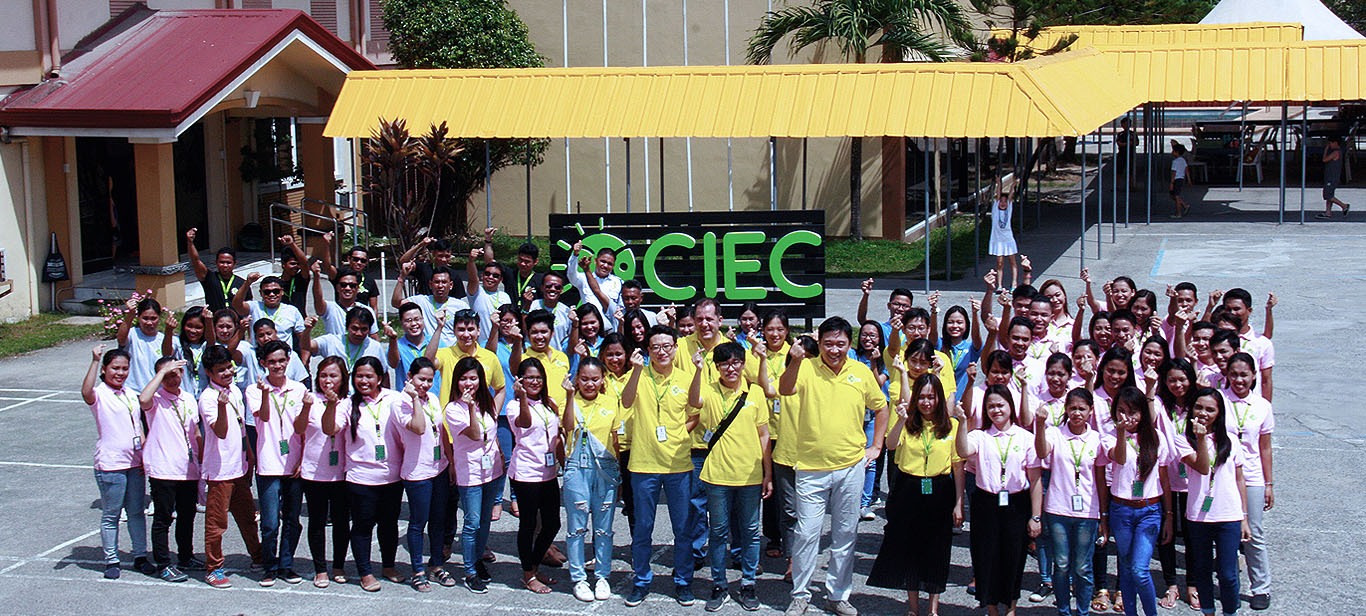 Everything you need in one school
We, CIEC, desire to work toward the junior students who are preparing for their goals with endless possibilities by providing them with optimum educational programs and living environment.
---

Improvement of English Ability

K-12 Regular Curriculum Course
---

Test Preparation Course

Overseas University Admission Program

We promise to keep our best to be the leading educational institute in the world where the junior students are able to prepare everything for their successful and competitive career.